Matt Carthy MEP commends Blayney Blades
Local Sinn Féin MEP, Matt Carthy, has commended the local 'Blayney Blades organisation for the service they provide to the community especially to women & their families.
Mr. Carthy was speaking after he visited the 'blades offices and facilities at the Iontas Centre on Friday morning last to receive a briefing of the services provided there.
Speaking afterwards Matt Carthy said:
"I want to thank the staff and board members of the Blayney Blades community development group for meeting me and providing me with a comprehensive overview of their work.  It is quite clear that the Blades are an invaluable addition to the local community, especially to women and their families in the Mid-Monaghan area and beyond.
"During our discussion I was hugely impressed by the way in which the board and staff maximise the limited funding they receive and how they use fundraising and volunteering to meet the short-fall in government supports.  I was happy to commit my own efforts to helping them secure additional funding streams to enhance the services they provide.
"The Blayney Blades are almost unique in the country.  Operating since 1995 they have ingrained themselves in the Castleblayney community and have empowered countless women in their personal and work lives.  The services they deliver in training & development, information provision, networking and counselling is of untold benefit to the countless families that have availed of them.
"I look forward to working with the staff and the board in the future.  It is clear that they will play a very positive role in Co. Monaghan life for a long time to come!"
ENDS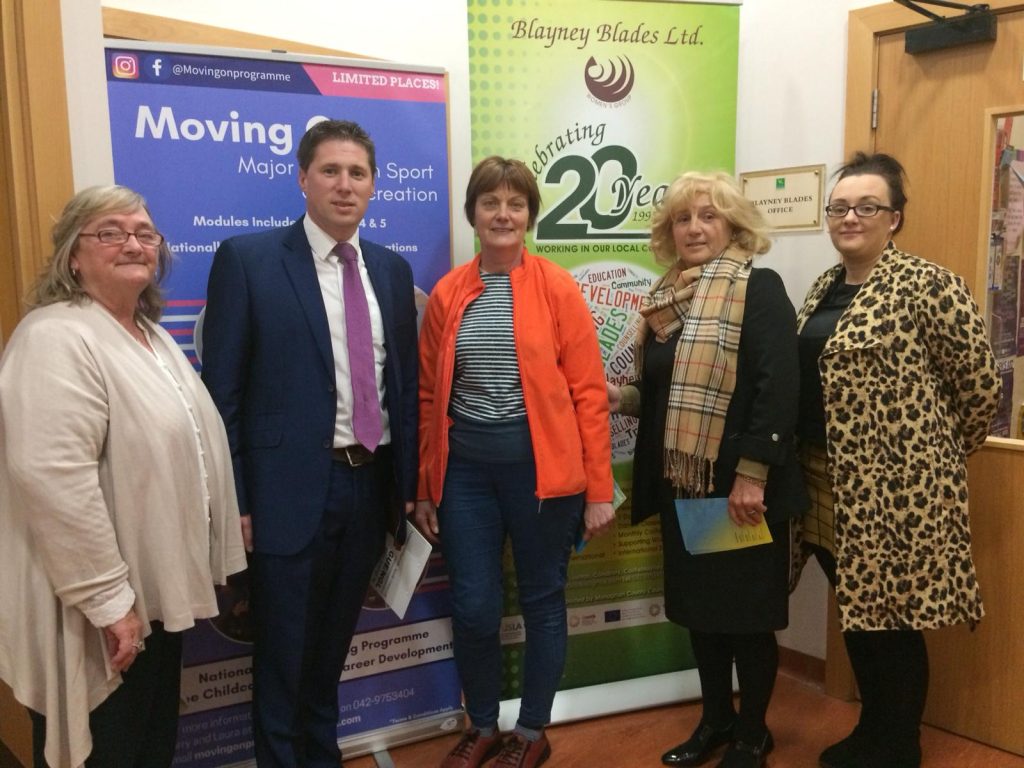 Matt Carthy MEP commends Blayney Blades