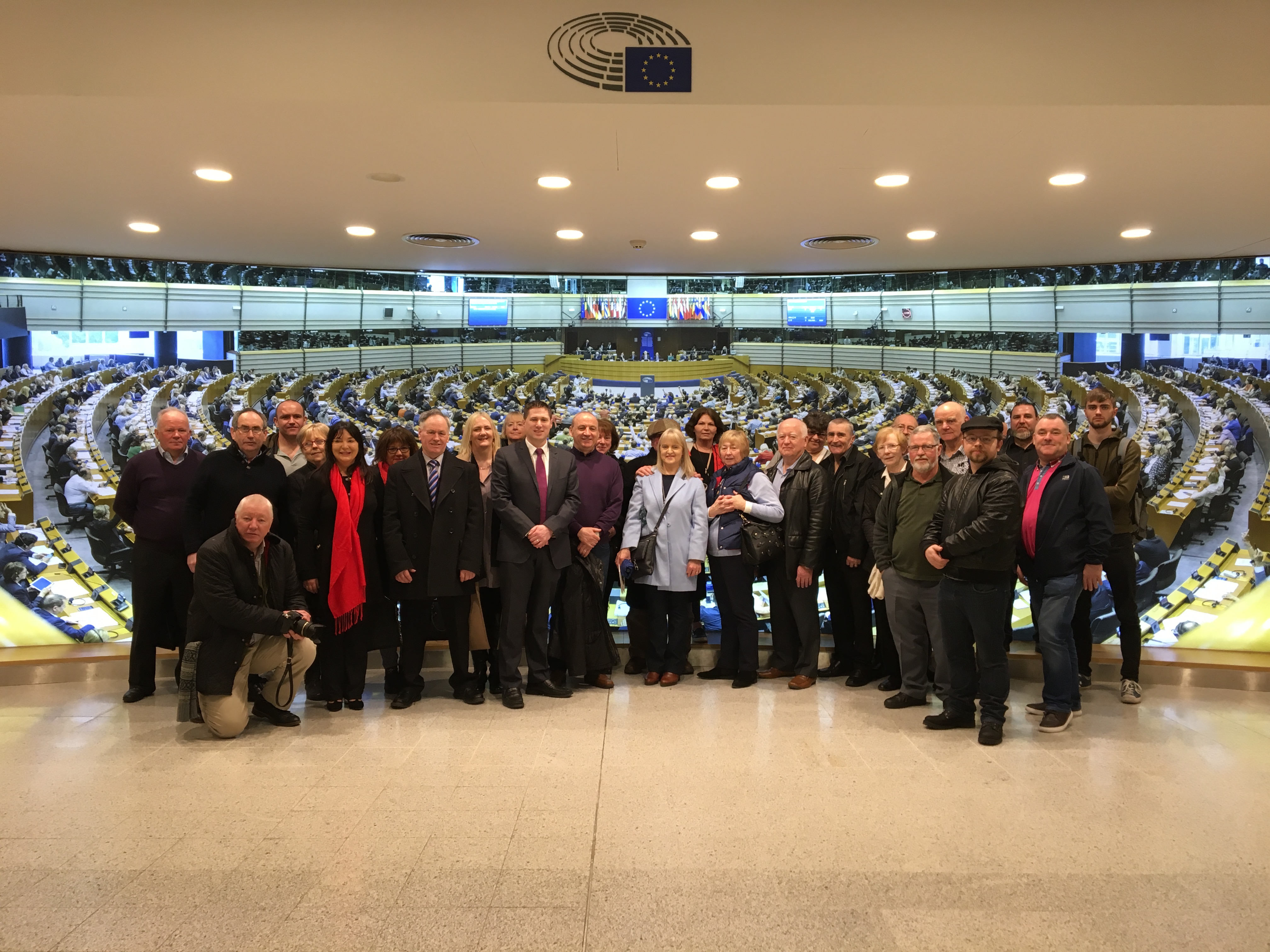 Matt Carthy MEP recently hosted a delegation of Sinn Féin members from the Cavan/Monaghan constituency to Brussels.
The delegation visited the European Parliament where they received a briefing on the workings of EU institutions and the Sinn Féin team there.
Speaking afterwards Matt Carthy said:
'I was delighted to host a delegation of Sinn Féin members from my home constituency of Cavan/Monaghan to the European Parliament where they received a briefing of our ongoing activities and a tour of the European Parliament buildings.  They also learnt of our party's efforts at EU level to respond to the challenges presented by Brexit.
"I believe it is extremely important that the people of the Midlands-North West constituency are aware and involved of decisions that affect their communities that are taken in Brussels.
"The delegation met with all four Sinn Féin MEPs, representing the entire island of Ireland, and listened to the priorities of each constituency.
"Martina Anderson MEP, Liadh Ni Riada MEP, and Lynn Boylan MEP met with the delegation to give insight into their work in the European Parliament.
"The delegation also received a briefing from Sinn Féin's political advisors in the European Parliament who explained some of the issues that they are currently working on that may have an impact on the Irish border region.
"This delegation was a great opportunity for Cavan/Monaghan Sinn Féin members to ask their questions regarding the EU and Sinn Fein's work here. I was happy to see the interest of those attending the delegation and the in-depth discussions that followed.
"There was clearly a focus on Brexit related issues and I was pleased to be in a position to confirm that Sinn Féin is central to discussions on this matter in the European Parliament.  The challenges presented by Brexit are very real, especially for people in Cavan and Monaghan, and it is essential we, as elected representatives, remain engaged with representatives from the communities that have most to lose from a bad Brexit deal.
"Sinn Féin MEPs have been successful in ensuring that Irish concerns are central to Brexit negotiations thus far but there is much work to do.  I hope that our delegates will bring the lessons from their visit to Brussels back to their home counties to ensure that campaign work continues.
"Since my election to the European Parliament I have brought several delegations from Cavan and Monaghan to Brussels to learn about my work on their behalf.
"I have always seen it as my role to be a representative of Ireland in the EU, as opposed to other MEPs who consider themselves Europe's representatives in Ireland.   That means that I am dependent on Sinn Féin members and other community representatives to remain engaged with me on the issues affecting them.  Our visits to the Brussels are part of that work".
ENDS
North South Interconnector Delegation
I hosted a delegation of stakeholders and community representatives living along the proposed route of the North-South Interconnector, where there is considerable opposition to the current proposals for pylon-supported high-voltage power lines.
Those in attendance included representatives from the North East Pylon Pressure (NEPP) group, the County Monaghan Anti Pylon committee, and Safe Electricity for Armagh & Tyrone (SEAT), along with elected representatives, Caoimhghín Ó Caoláin TD, Peadar Tóibín TD, Cathal Boylan MLA, Jemma Dolan MLA and councillors from across the region.
The delegation visited the headquarters of Elia, the Belgian electricity transmission operator,  which is responsible for developing the Aachen-Liege (ALEGrO) Interconnector between Belgium and Germany.  The ALEGrO project has many similarities with the North South Interconnector but with one fundamental difference – it will be entirely undergrounded.
Inver College LCA class
Pupils from Matt's old school were accompanied by their teachers to the European Parliament. The group toured the city of Brussels and the European Parliament, met Irish MEPs and visited the Parliamentarian.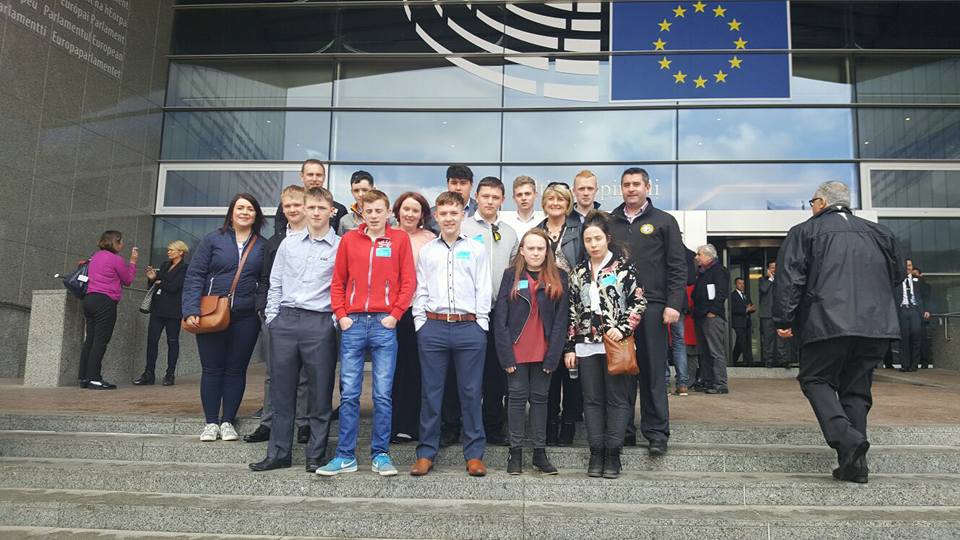 Young farmers Delegation
30 young farmers from across the Midlands Northwest constituency travelled to Brussels to meet with MEPs, DG Agri Commission reps and well as agriculture organisations  and EU transparency NGOs.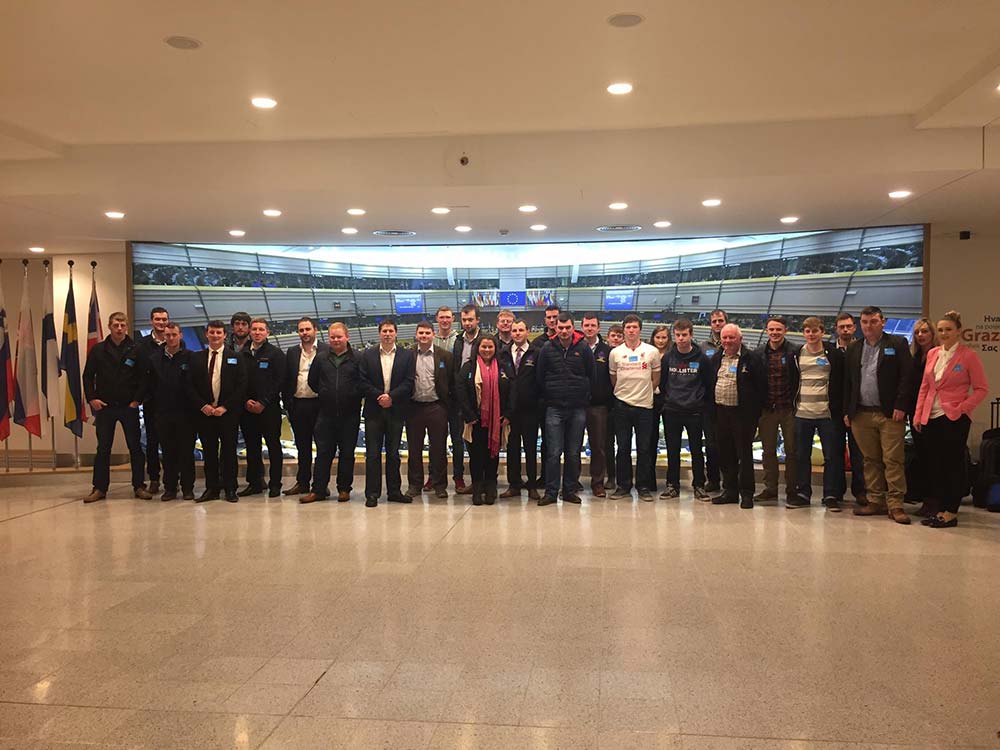 Irish Unity delegation
Matt brought over a group of activists on a fact finding mission to the European Parliament to meet with representatives of other separatists and independence activists from across Europe.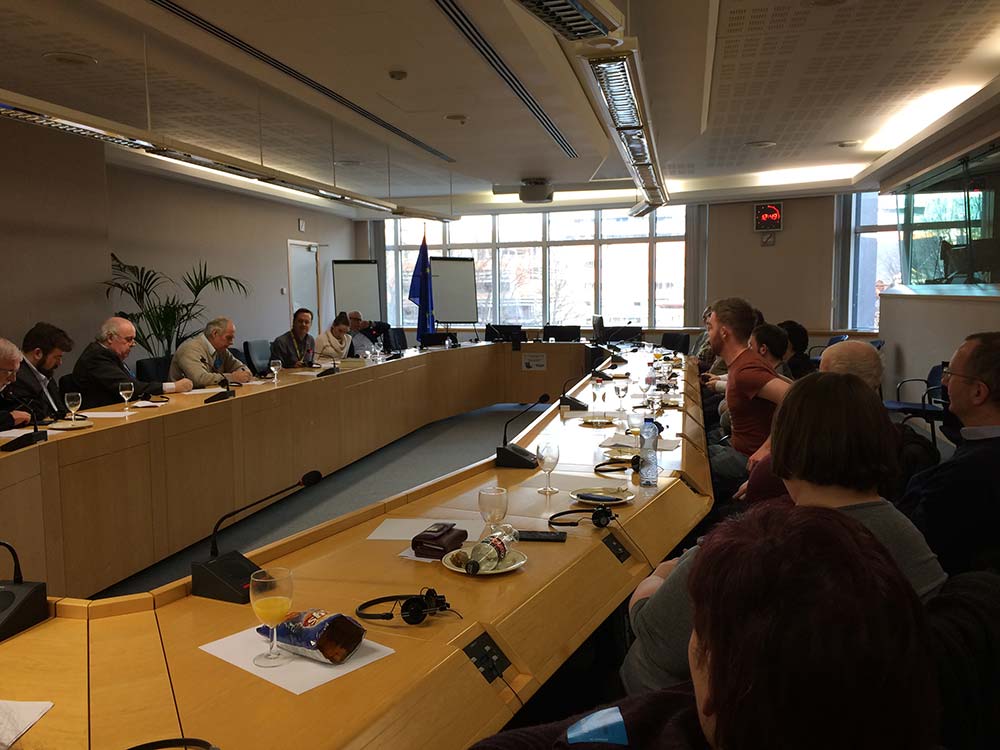 PGI/PDOs
Matt brought over a delegation of Irish agri-food producers and farmers to the European Parliament to hear about the application processes for PDOs, PGIs and TSGs, and the benefits the schemes bring. Out of the roughly 3,000 protected geographical indications in the 28 Member States, only 5 come from Ireland. With so many rural traditions, agricultural methods and indigenous species distinguishing its food, there is no reason why Ireland shouldn't take more benefit from EU Quality Schemes.
Down syndrome Ireland Cavan Branch 
Matt brought  the Cavan  Latch on Programme Particiapants over to Brussels to meet Irish MEPs and learn about the workings of the Parliameent.
All island food labelling 
Matt invited a group of farmers and agriculture representatives to engage with policy makers and other stakeholders in the agricultural sector to discuss the prospect for an all island food label.
TTIP April 
Matt hosted a group of trade unionists, farmers, environmentalists, civil society groups and NGOs opposed to the Transatlantic Trade and Investment Partnership. The group had hearings with La Via Campesina, Representatives from DG Trade and DG AGri, Food & Water Europe, EPHA  and the Irish Perm Rep.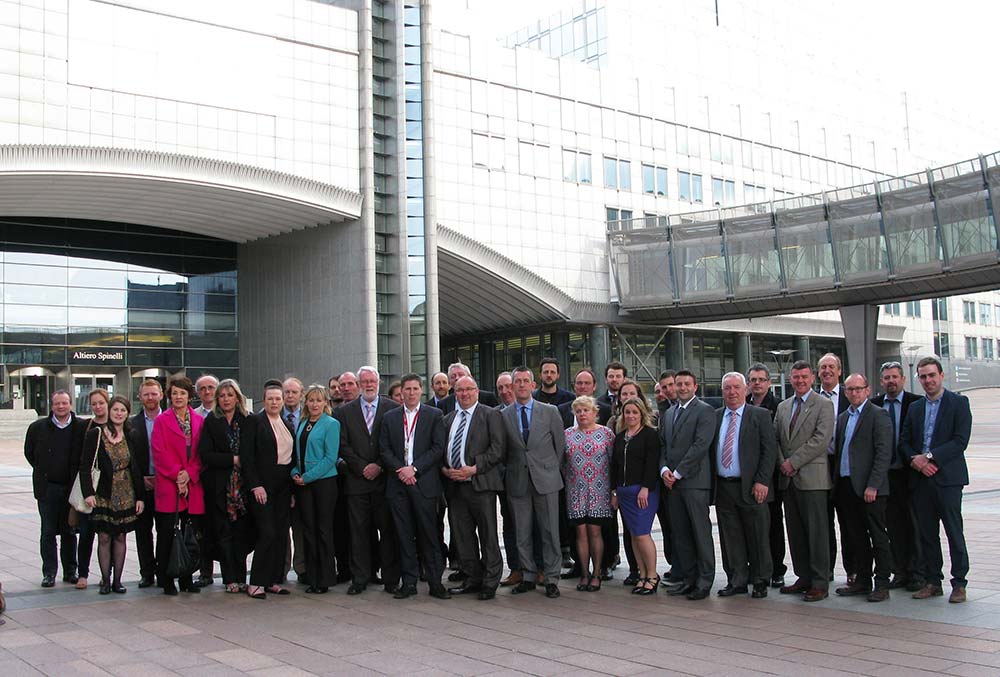 EU Funding
Matt hosted a group of community activists and Sinn Féin councillors in March 2015. The group were given presentations about available funding by a representative of DG Regional Policy and the  Irish Regional Office Brussels.