Sinn Féin MEP Matt Carthy addressed a public meeting in in Westport on Friday, 5th May on the threat now posed to the future of rural post offices.
The meeting in Woods Hotel was also addressed by Mayo Senator Rose Conway Walsh and a speaker from the Postmasters Union.
Carthy told the Westport crowd:
"Successive Fine Gael and Fianna Fáil-led Governments have closed local post offices across the country and cut back drastically on funding to An Post. The last government allowed the closure of 198 post offices across the state.
"Meanwhile the decision of the Department of Social Protection to move to electronic transfers of social welfare and pension payments has also hit the post office network badly.
"It was revealed in March that many more closures are on the way. Communities across Ireland must resist this latest attack.
"Sinn Féin wants the retention by post offices of all existing services such as social welfare payments.
"We also want to see the expansion of services available at the Post offices including motor tax renewals, local authority payments, business rates, rents, and other Government payment services.
"With many bank offices closing in rural Ireland, An Post should also be allowed to provide more financial services to citizens."
"Sinn Féin is campaigning to retain local postal services across Ireland and for the use of the post office network to administer a range of financial services, to help ensure its viability.
"Attacks on our post offices have not only come from the Irish Government. They have also come in the form of the EU Postal Services Directive which prevents governments from adequately subsidising this essential public service.

"The Directive means that all EU Member States must inflict aggressive competition from private companies on their post office network.
"My fellow Sinn Fein MEPs and I have strongly opposed this disastrous measure while Irish government representatives and Fine Gael, Fianna Fáil and Independent MEPs have supported it.
"The EU Postal Services Directive remains a key threat to the long term survival of Ireland's rural post office network and all Irish MEPs, from all parties and none, must work to Repeal it. The EU must allow Member States to protect their postal services."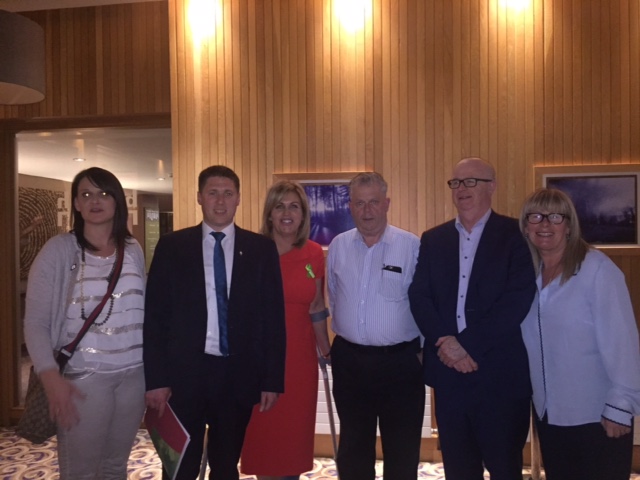 Westport meeting hears of Threat to Rural Post Offices