MEPs hear firsthand of Irish housing crisis – Matt Carthy
Sinn Féin MEP Matt Carthy has taken part in a delegation of the European Parliament's Economic and Monetary Affairs Committee to Dublin this week, during which MEPs met with members of the Dáil's Finance Committee, Finance Minister Paschal Donohoe, and Central Bank Governor Philip Lane and Deputy Governor Sharon Donnery.
The delegation also met with representatives from NGOs, the Irish Congress of Trade Unions, Better Europe Alliance, Industrial Development Authority and Irish Business and Employers Confederation, Fiscal Advisory Council, National Development Finance Agency, National Treasury Management Agency and Economic and Social Research Institute.
Speaking following the meetings, Carthy said: "One of the main themes emerging from this visit was, of course, the Irish housing crisis. Our discussions have touched on the role of international finance in inflating the bubble in residential property, the activity of the Irish banks, and the role of government policy in resolving the housing and homelessness crisis.
"I outlined my concerns over the EU's proposed Directive on non-performing loans to members of the Finance Committee, and was encouraged to hear that representatives in Dáil share similar concerns.  These positions of the representatives elected by the Irish people need to be taken on board by the government when it is devising its response to the Commission's proposal in the Council.
"I hope that the MEPs present, from across the EU and representing diverse political groups, also take on board the accounts we have heard of the role of international hedge funds in exacerbating the Irish housing crisis.
"The Irish model – of a NAMA-style bad bank and mass sell-offs of mortgages to vulture funds – is not an example to be replicated across the EU, but rather a lesson in what should be avoided. The Parliament will be dealing with this Directive in the coming months in the ECON committee, so I trust that this delegation was illuminating for the visiting MEPs.
"At the Central Bank, Governor Lane outlined his view that the problems of affordability and availability of housing need to be dealt with at a public policy level by government.
"We heard from a range of progressive NGOs outlining a more realistic picture of the Irish economy, focusing on the high levels of income and wealth inequality. It is clear that the housing crisis is exacerbating inequality in our society.
"Fine Gael, with the support of Fianna Fáil, have failed spectacularly to deal with this crisis because they put their free-market fundamentalism before people's rights."
The delegation consisted of six MEPs from the ECON committee.
ENDS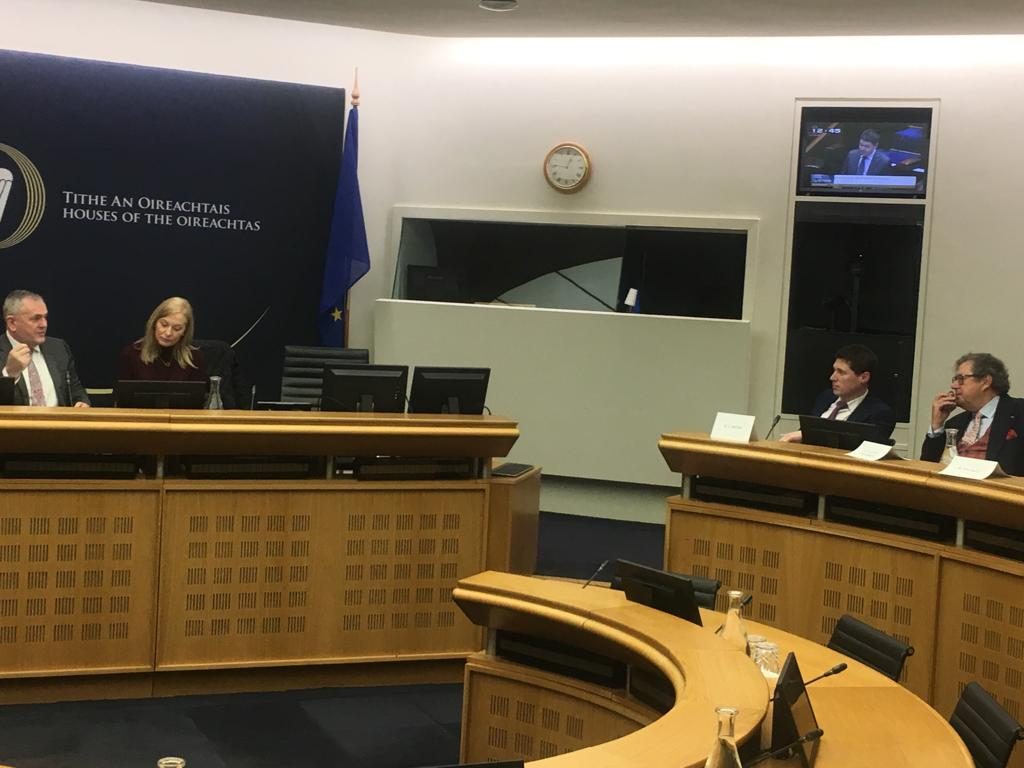 MEPs hear firsthand of Irish housing crisis – Matt Carthy