Matt Carthy MEP seeks explanations on Castleblayney Mart Closure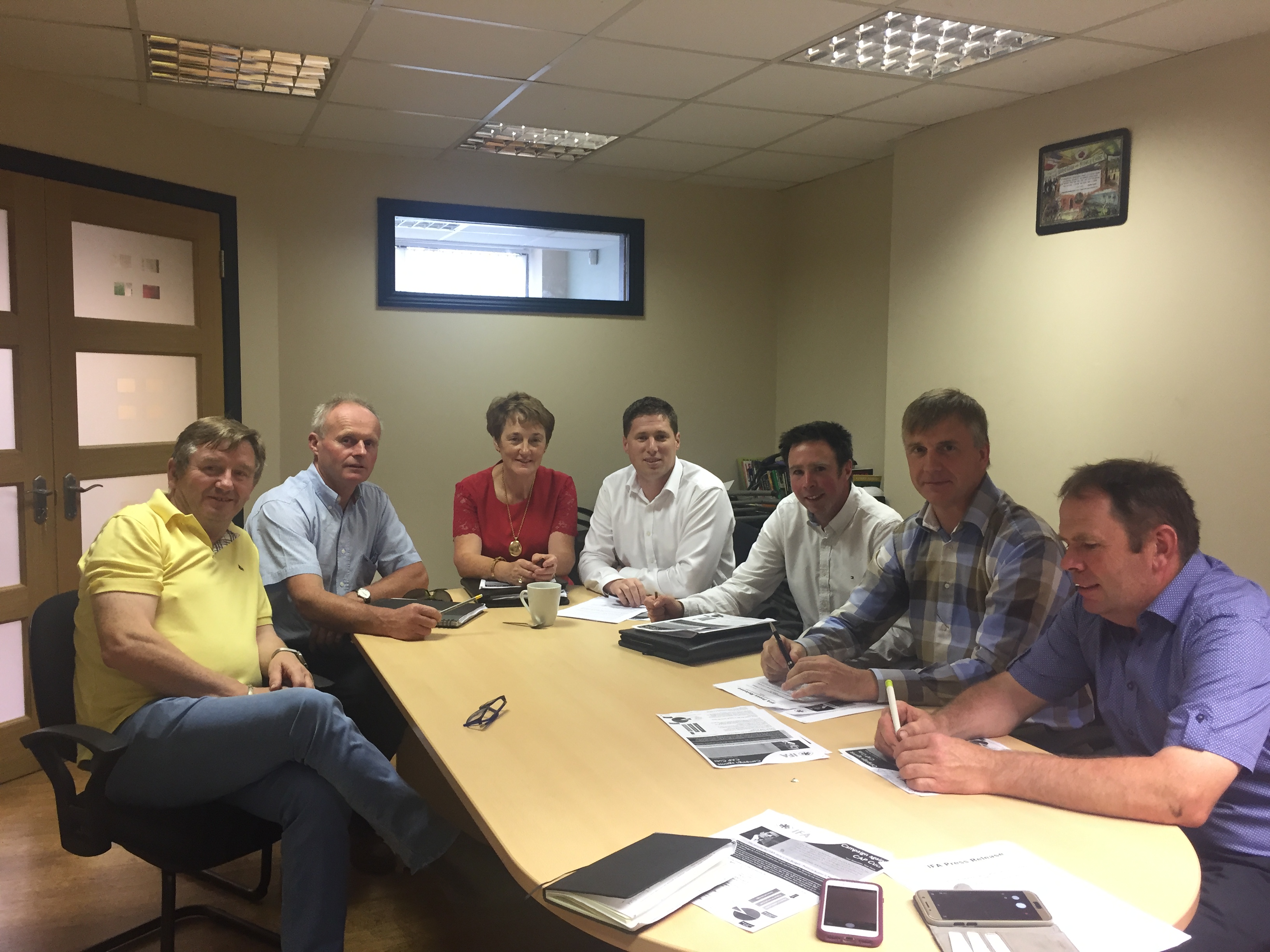 Local MEP Matt Carthy is seeking answers from the Minister for Justice regarding details of events leading to the closure of Castleblayney Mart.  Carthy who met with regional representatives of the IFA recently said he was concerned by reports that Castleblayney Mart was operating without a PSRA licence since March 2017 but this was unknown to patrons until after its closure of  in April this year.  It now appears that dozens of farmers have been directly affected in a time of already heightened uncertainty with issues like Brexit, Fodder shortages and unpredictable weather making life  difficult for those making a living through agriculture.
It is believed that some farmers are owed as much as €200,000, whilst over €300,000 is allegedly owed to to people who have paid deposits, including on agricultural land.
Speaking on Friday, MEP Carthy confirmed that he was written to the Minister for Justice, Charlie Flanagan, seeking answers.  He has also called on Agriculture Minister, Michael Creed, to intervene on behalf of those farmers owed monies.
Matt Carthy stated:
"Castleblayney Mart has been a staple of the farming community here in Co. Monaghan and further afield for many years, established in 1963, the mart has held thousands of livestock auctions over the years.  Alongside the popular livestock mart a real estate sales, letting and valuation business was also in operation with plant and machinery auctions held.
"Unfortunately Castleblayney Mart began to experience difficulties, and their PSRA licence was removed in March 2017. Unknown to their customers the mart continued to operate without a licence until eventually going into liquidation.  The closure has had severe consequences for the customers who continued to trade in Castleblayney Mart unsuspectingly putting their faith in the PSRA whose main function is to control and regulate Property Services Providers including Auctioneers/Estate Agents, Letting Agents and management Agents.
"I have worryingly been informed by the IFA locally that farmers who sold livestock in Castleblayney Mart are owed as much as €200,000, with amounts owed varying from around €300 to as high as €8,500.  The IFA have also indicated that in excess of €300,000 is owed to people who placed deposits on property with the auctioneering company.
"The Minister must explain how and why the Property Services Regulatory Authority (PSRA) licence was removed from Castleblayney Mart and, more importantly, why patrons were not informed of this fact.
"This is clearly a worrying time for all involved; it goes without saying that Castleblayney Mart's customers feel extremely let down by the PSRA and feel that more could and should have been done swiftly in order to protect them.
"It is therefore vital that the answers are provided and that the government intervenes to find mechanisms by which the farmers affected can receive a return of their monies.  There is an obvious need also for the Minister for Agriculture, Michael Creed, to personally intervene on behalf of the farmers affected.  I will be continuing to monitor this issue and to work on behalf of those who have unwittingly found themselves embroiled in this debacle".
ENDS
Matt Carthy MEP seeks explanations on Castleblayney Mart Closure