Full Public inquiry into death of Shane O'Farrell is required "Shameful that family must fight every step" – Matt Carthy MEP
Sinn Féin MEP for Midlands North-West Matt Carthy has described as 'shameful' the fact that the family of Shane O'Farrell have been forced to stand outside the Dáil in protest once again in their quest for truth and justice.
The O'Farrell family attended Leinster House today to highlight the undermining by government of the terms of reference for the scoping inquiry to be conducted by former judge Gerard Haughton.
Carthy said that this recent development has reinforced the necessity for a full public inquiry into the death of Shane O'Farrell, the actions of all relevant state bodies in response to his death and their respective roles in advance of and following his killing.
Shane O'Farrell, a young 23 year old Carrickmacross man, was killed in a hit and run on 2nd August 2011, by Zigimantas Gridziuska, a known criminal who had breached his bail conditions at the time and had 42 previous convictions in three different jurisdictions.
Speaking from Leinster House today where he joined the O'Farrell family, Matt Carthy said:
"The scoping inquiry announced by the government was in itself a delaying mechanism. It has now transpired, nine months after it was announced, that the terms of reference for the scoping inquiry have been diluted and fail to include issues central to the concerns of the O'Farrell family. This is just another shameful chapter in this saga.
"The Minister for Justice Charlie Flanagan should now accede to the demand for an independent inquiry for several years. The Dáil, by majority resolution, called for such an inquiry in June 2018.
"It is extremely disappointing that rather than initiating this public inquiry the Justice Minister and his predecessors have sought to frustrate and delay this pursuit at every juncture.
"Anyone who has acquired a knowledge of this case will readily accept that the litany of failures on the part of the State in this case can only be adequately addressed through a full independent inquiry.
"The O'Farrell family have raised several serious concerns regarding the handling of this case by an Garda Síochána, by the prosecuting solicitor and barrister, by the DPP and by the courts services.
"These questions are so numerous and raise matters of such significance and concern that, in my view, there must now be a public inquiry that examines each of these concerns and addresses the matters raised so that measures can be put in place so that no other family is failed to the extent that the O'Farrell's have been.
"Only a full independent inquiry can have any hope of delivering the answers to the questions to which the O'Farrell family deserve. There should be no further delays."
ENDS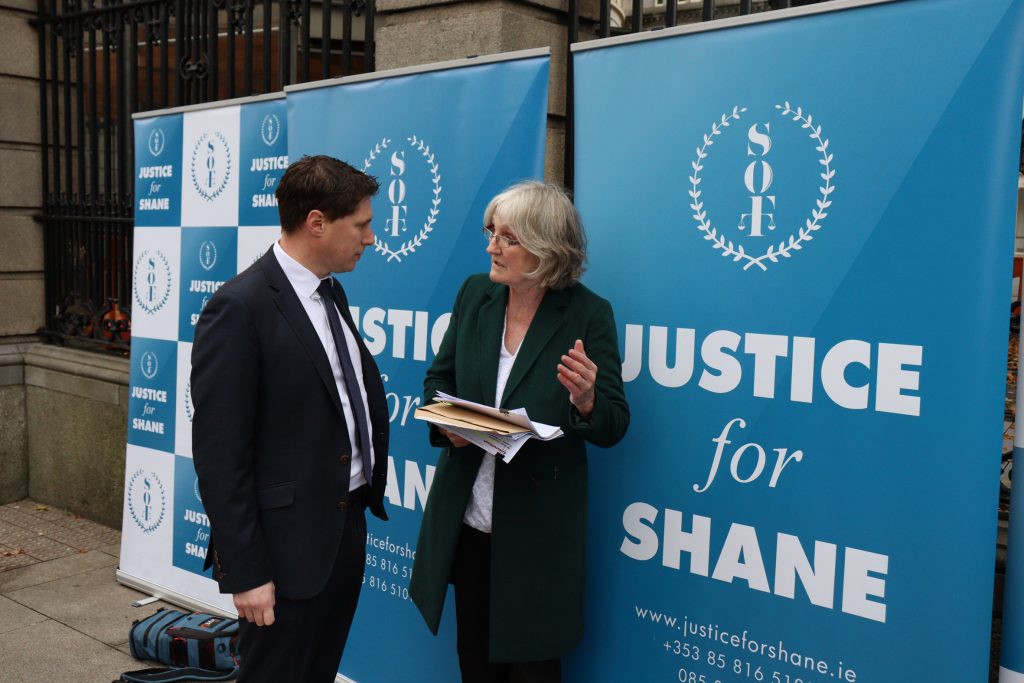 Full Public inquiry into death of Shane O'Farrell is required "Shameful that family must fight every step" – Matt Carthy MEP