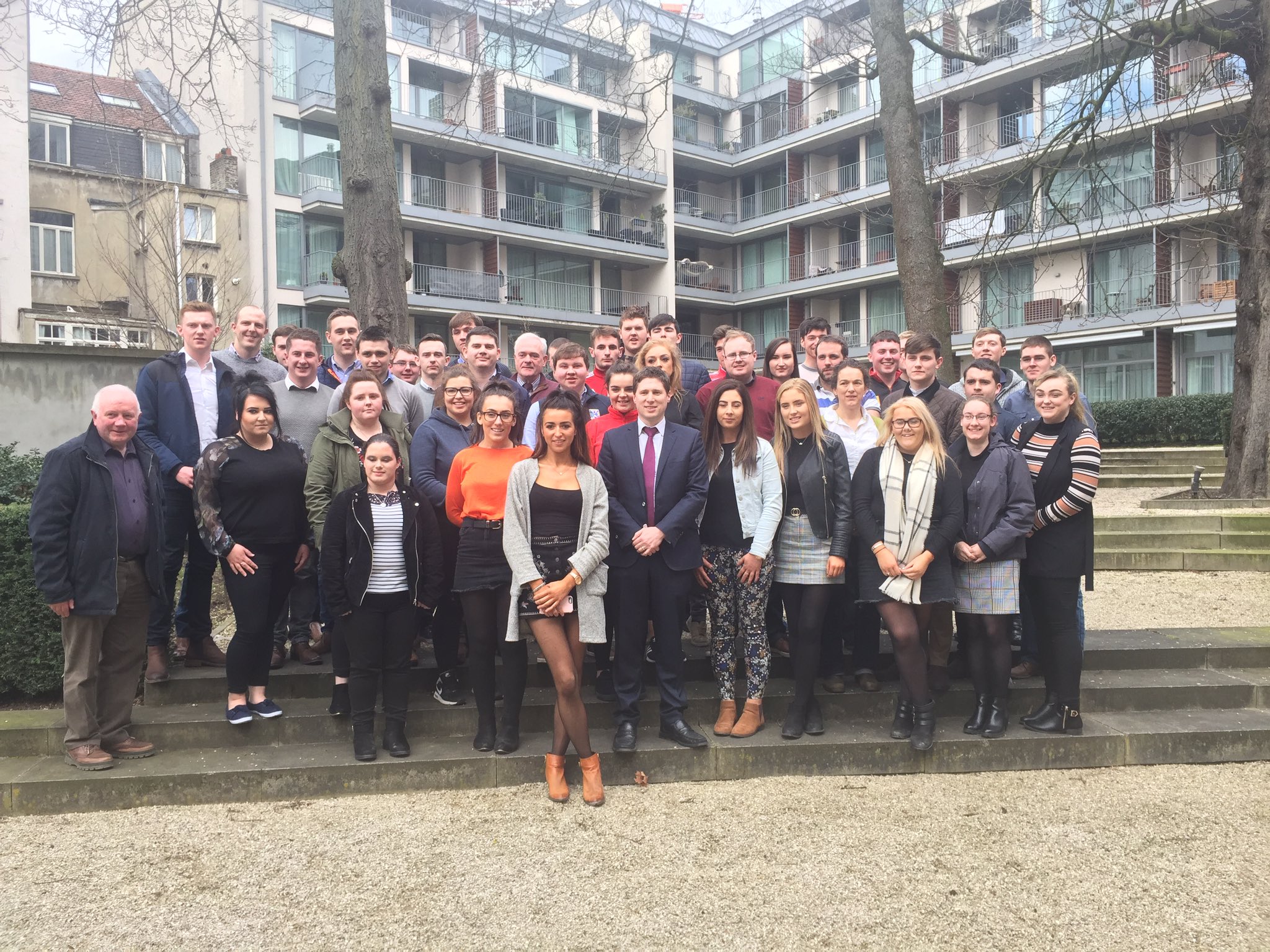 Sinn Féin MEP Matt Carthy recently hosted a delegation of young farmers to Brussels.
The delegation included young farmers studying agricultural courses in Letterkenny IT, Ballyhaise Agricultural College and Mountbellew Agricultural College.
Speaking after the visit Matt Carthy said:
"This visit to the European Parliament was an important opportunity to engage with issues affecting farmers, especially young farmers in Ireland who are facing the challenges 
of Brexit, reform of the EU's Common Agricultural Policy, dangerous trade deals instigated at an EU level along with the general challenges facing rural Ireland.
"In order to receive a wider perspective the group visited farms in Belgium which included the Belgian Blue Breeding Station, the Bel Orta Auction House Tour, and Etienne Avermaste potato and sugar beet farm.
"They also attended meetings in Brussels with key players in the creation of EU agricultural policy. The farmers met with the European Commission, the Irish Permanent Representation to the EU, the Irish Farmers Association, and the Irish Cooperative Organisation Society. 
The group also met with Corporate Europe Observatory to get a full perspective of how agricultural policy is developed and implemented at a European level.
"This was a very successful and worthwhile trip and the young farmers provided essential insight into their views on the reform of the EU's Common Agricultural Policy."
This was third visit in recent years of young farmers to the European Parliament organised by Matt Carthy MEP, to ensure that the voices of young farmers are heard at EU level.
Carthy hosts Young Farmers delegation in Brussels