Sinn Féin MEP Matt Carthy has called on Kerry Group to avert an escalation of an industrial dispute at its Carrickmacross plant by implementing a fair voluntary redundancy scheme.
Carthy visited SIPTU members at the factory on Tuesday as they commenced a 24-hour work stoppage in a dispute resulting from an attempt to make 31 workers redundant without agreement. There are over 300 SIPTU members employed in the plant.
Matt Carthy said:
"SIPTU members at Kerry Foods in Carrickmacross began a 24-hour work stoppage this morning over efforts force redundancy on 31 workers.
"Two other stoppages are scheduled to take place on Tuesday 13th and Tuesday 20th March.
"I had previously called on the company to use all avenues to avoid any redundancies if at all possible.
"In written correspondence and in phone conversation with a senior official in the company I further requested of Kerry Group, in the event that the loss of 31 jobs is unavoidable, to put in place a voluntary redundancy scheme as opposed to forced redundancy.
"I also made Sinn Féin's position clear that there must be a fair and adequate redundancy package for those workers who may wish to leave.
"Kerry Foods is held in high esteem in Carrickmacross and surrounding areas and with a little bit of goodwill I believe Kerry Group could limit the potential for distress and disruption among workers and the local community.
"Kerry Group made profits of €750million in 2016.  There is certainly the capacity to be imaginative and fair in their response to this issue.  SIPTU representatives have made it clear that they are available to meet with the company at any time to discuss a fair resolution to this dispute.
"As MEP for the area and a previous Carrickmacross based Councillor, I know of the importance of this plant to the local economy and I am well aware of the devastation that local redundancies at the factory will have. I am eager to be of any possible assistance and I have offered to do anything I can politically to avoid any lay-offs.
"I also again call on the Government, particularly Minister for Business, Enterprise and Innovation, Heather Humphreys to assist in resolving this serious situation.
"We have seen time and again government representatives quickly jump into the photo whenever there is a perceived 'good news' story.  They cannot run away when there are challenges.
"The Minister should now directly engage with Kerry Group to offer support in to protecting jobs at the Carrickmacross plant and I would urge her to join me in calling on the company to constructively engage with the representatives of the workers."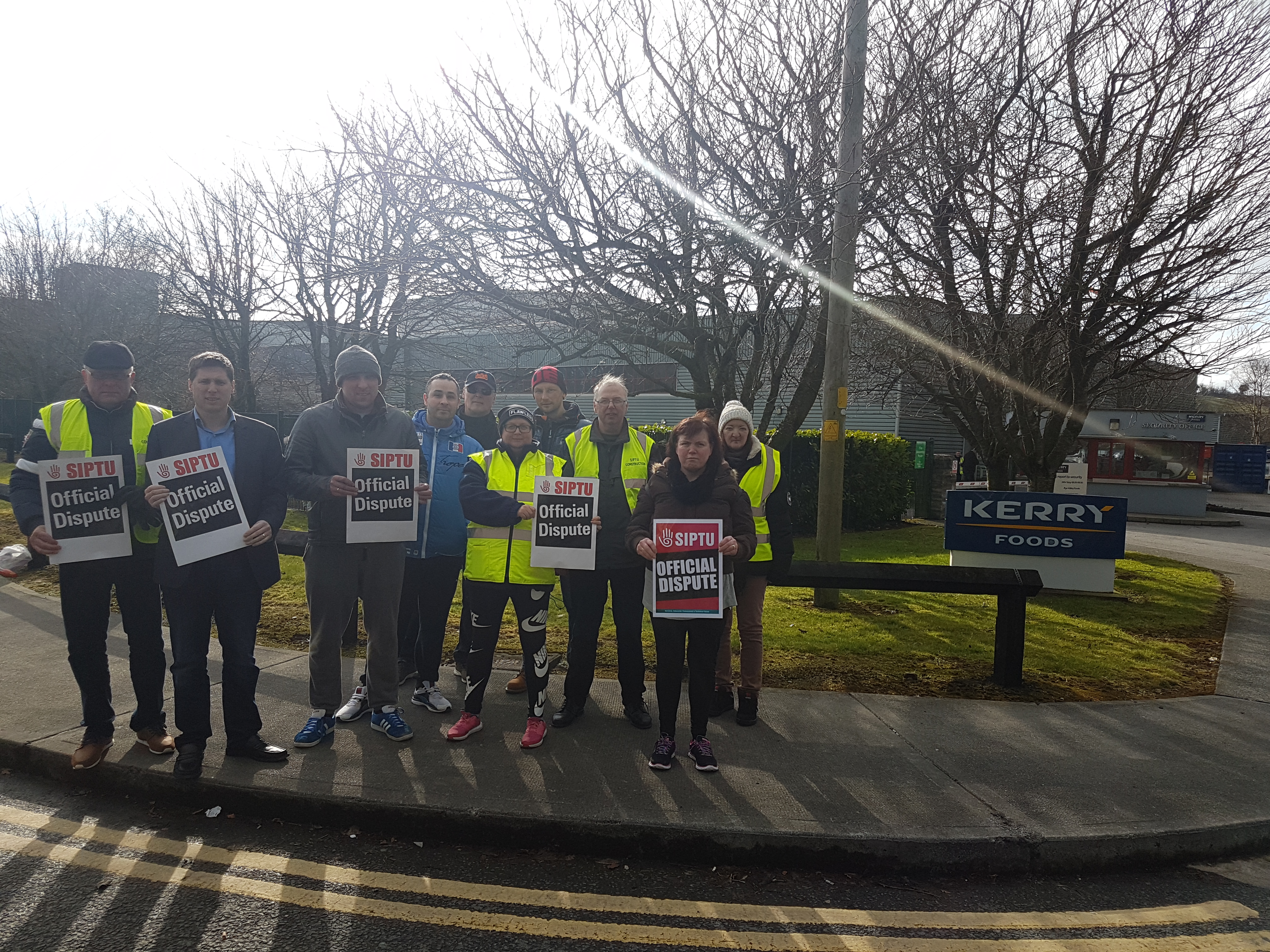 Carthy calls on Kerry Foods to avoid escalation of dispute at Carrickmacross